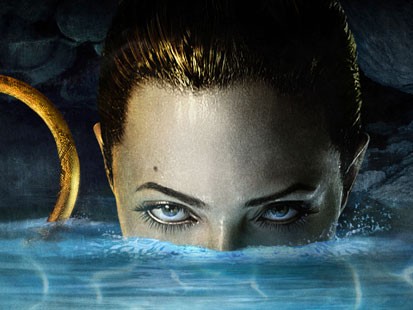 Journal
For journaling a longer work like Beowulf, try outlining or mapping the general structure of the text, instead of summarizing all of it. See for example Dr. G's sample outline/notes of Beowulf.
Learning Old English
Professor Baker's site at U Va:
http://www.oldenglishaerobics.net/
Englisc Composition
http://www.rochester.edu/englisc
Hwęt! Interactive learning from Georgetown: http://www.georgetown.edu/cball/hwaet/hwaet_toc.html
OE lessons from the University of Calgary: http://www.ucalgary.ca/UofC/eduweb/engl401/
Anglo-Saxon Dictionary: http://beowulf.engl.uky.edu/~kiernan/BT/Bosworth-Toller.htm
Other Resources
Heroic literature and hero cults by Dr. G on this web site.
The burial of Saxon King cir. 625 CE in southeast Suffolk was excavated in the 1930's providing new clues about the Saxons. See Sutton Hoo Society web site and Sam Newton's Sutton Hoo: Burial Site of the Wuffings.
Bog Bodies of the Iron Age from PBS Nova.
Lindisfarne Gospels specimen pages are provided by the British Library's Online Gallery.
Very cool indeed: the northern myth and legend web site from Northvegr Foundation. This has all kinds of literature of the northern peoples: Norse, Icelandic, Viking, German, including the complete corpus of Anglo-Saxon poetry.
Anglo Saxon resources from Trinity College, Cambridge: includes calendar, coins, manuscripts, sites, etc.
Bill Schipper's Modern English to Old English Vocabulary.
Oxford English Dictionary:
Does "Britain" come from "britten"?
The history of English words often suggests much more than their current meaning. The Oxford English Dictionary defines the Old English verb for gift giving, which later came to mean slaughtering, as follows:
britten, v.
Pronunciation: Brit. /ˈbrɪtn/, U.S. /ˈbrɪtn/, /ˈbrɪdn/
Etymology: < the Germanic base of brit v.1 + the Germanic base of -en suffix5. Compare Old Icelandic brotna to burst, break. Compare also Old English brytta someone who dispenses (gifts), lord, prince, Old Icelandic bryti steward (both n-stems). With the sense development compare brit v.1 Compare brittle adj.
In Old English the prefixed form gebrytnian to distribute, apportion (compare y- prefix) is also attested.
Now rare. Perh. Obsolete. (Eng. regional (north.) in later use).
†1. trans. To deal out, apportion; to distribute, dispense. Obsolete.
Only in Old English.
eOE (Kentish) Charter: Oswulf & Beornšryš to Christ Church, Canterbury (Sawyer 1188) in F. E. Harmer Sel. Eng. Hist. Docs. 9th & 10th Cents. (1914) 2 Ond šas forecuędenan suęsenda all agefe mon šęm reogolwarde & he brytnię swę higum maest red sie.
OE Beowulf 2383 Hęfdon hy forhealden‥žone selestan sęcyninga žara še‥in Swiorice sinc brytnade.
OE Harley Gloss. (1966) 137 Dispertiens, brytniende.
†2. trans. To divide. Obsolete.
?c1200 Ormulum (Burchfield transcript) l. 14178 Žiss werelld‥iss dęledd. & brittnedd inn till daless žre.
†3. trans.
a. To cut into pieces; to kill, slay, butcher. Obsolete.
a1375 William of Palerne (1867) l. 1073 Že douȝti duk‥bet a-doun burwes, & brutned moche peple.
a1400 (1325) Cursor Mundi (Vesp.) l. 8720 God it wit-schild Žat žou [sc. Solomon] britten [1400 Fairf. briten, a1400 Gött. brettyn] sua mi child. Yee giue him all til hir allan!
c1440 (1400) Morte Arthure l. 106 He sall‥Bryne Bretayn že brade, and bryttyn thy knyghtys.
1488 (1478) Hary Actis & Deidis Schir William Wallace (Adv.) iii. l. 400 Sothroun men that bertynit war to dede.
a1522 G. Douglas tr. Virgil Ęneid (1957) ii. x. 183 Cruell Pyrrus, Quhilk brytnys the son befor the faderis face.
c1540 Destr. Troy 1971 Drawen as a dog & to dethe broght: Brittonet ži body into bare qwarters.
b. Hunting. To cut up (a boar or deer). Cf. brittle v.1 Obsolete.
c1400 (1390) Sir Gawain & Green Knight (1940) l. 1339 Sižen britned žay že brest and brayden hit in twynne.
c1440 (1400) Sir Eglamour (Thornton) (1965) 490 To bryttyn [a1500 Calig. byrten] že bare žay went full tite; Žar wolde no knyves in hym bytte, So hard of hyde was he.
c1450 (1425) Avowynge of King Arthur l. 261 in W. H. French & C. B. Hale Middle Eng. Metrical Romances (1930) 616 Sethun brittuns he the best, As venesun in forest.
1535 W. Stewart tr. H. Boethius Bk. Cron. Scotl. II. 431 Tha bar[t]nit thame lyke ony bludie deir.
c. Eng. regional (north.). To cut (meat) into pieces. Obsolete or rare.
1688 Dictionariolum Islandicum in R. Jonsson Recentissima Antiquissimę Linguę Septentrionalis Incunabula 101/1 Brioota, frangere‥. A. Bor. To britten beef, i.e. to break the bones of beef.
†4. trans. To demolish, destroy; to smash, shatter. Obs.
c1400 (1390) Sir Gawain & Green Knight (1940) 2 Sižen že sege‥watz sesed at Troye, Že borȝ brittened & brent to brondez & askez.
c1440 (1400) Morte Arthure l. 1487 With brandes of broun stele žey brettened maylez.
a1450 York Plays 292 Žus schall I brittyn all youre bones on brede.
a1500 (1400) Wars Alexander (Trin. Dublin) l. 2256 Oure burgh ayayn to be beld žat brytynd is to noght.
5. trans. Eng. regional (north-west.). To beat, thrash. Now rare.
1897 B. Kirkby in Eng. Dial. Dict. (1898) I. 406/2 [Westmorland] Ah'll britt'n thee thi jacket, thoo gurt slenk.